Pathway to Success
Premium 6 months
1:1 Business Mentoring
Pathway to Success is perfect for you if:
Its time to grow and thrive
You need clarity and direction
You are ready to move from overwhelm to being in control
You want to have a business that earns consistent income

Completely customized support experience that will help you reach your goals and hold you accountable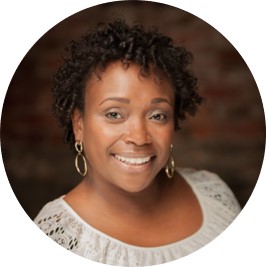 You are amazing at what you do and you are doing "all the things", yet you just can't get traction and there isn't enough time in the day.
From someone who's been there and who can show you the exact steps to take
EVALUATE & CLARIFY
Know where you are, so we can craft the new direction. Get really clear on your client, your offers & your messaging.
GROWTH STRATEGY
We create a unique growth formula for your business, encompassing your marketing & business model.
POWERFUL ACTION
Powerful action steps & ongoing accountability. 100% support from me all the way!
AUTOMATE FOR EASE
Learn how to put new client leads on autopilot to get beyond the feast & famine cycle.
Best of all, you are no longer alone. You have a degree-qualified and highly experienced startup and success strategist by your side for the entire journey. No group content, only tailored support for your business, every step!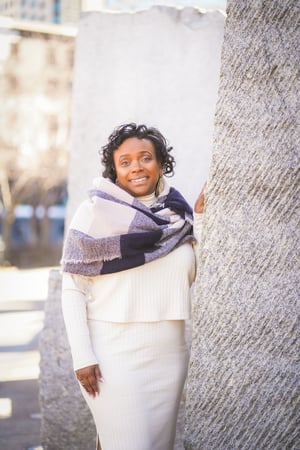 PREMIUM 1:1 BUSINESS COACHING EXPERIENCE
Work directly with DR JOY 1:1 to unlock the true potential of your business! Learn how to market for success, create transformational client journeys & add revenue streams.
A completely customized coaching support experience, aimed toward your big goals. Action, accountability and 100% support.
NOT A "COOKIE CUTTER" PROGRAM!
Pathway to Success is my premium coaching experience focused 100% on YOUR business. Over six months we step through a series of 1:1 coaching sessions via Zoom, where I support you to create and execute your marketing & business vision.
There are no required online learning modules or set content, as I believe these just inhibit your individual progress. I supply workbooks, and resources as learning materials to you, when they are relevant & useful.
How does it work? We start with a deep dive strategy call where we set your goals. We then met every fortnight to step you through the marketing & business actions to meet your goals. Our entire focus is on IMPLEMENTING and ACHIEVING your goals, that is why Pathway to Success is so different and so effective!
I've wasted so much time, money, and energy over the years on coaches and programs that just didn't deliver. Can you relate? My aim in developing Pathway to Success was to offer everything I wished I had received, in a completely tailored 1:1 format. I look forward to support you on this journey.
UNIQUE 1:1 Business Success Coaching
Pathway to Success is a hands-on, one-to-one program. I only take a small number of clients at a time and these clients are truly ready to work on their business and achieve great things! Pathway to Success Coaching is for you if:
You have a startup (this will include infant stages or an idea that you are ready to launch/implement)
You have an established business
Your business can grow & you're ready to work to make it a reality
It's time to move from client to client, to consistent & reliable income
You know you need strategic 1:1 support to reach your goals
You are ready for the next stage of your business
Frequently Asked Questions
HOW LONG IS THE PROGRAM?

Pathway to Success is a 6-month marketing & business coaching experience. Your program starts with your Deep Dive Strategy Call and ends exactly 6 calendar months later.
WHAT CAN I EXPECT FROM PATHWAY TO SUCCESS?

The program starts with a deep dive strategy call, followed by fortnightly laser-focused coaching sessions. Each session you receive clear action steps, all crafted to meet your strategic goals as determined in our first session. Each call is via Zoom & recordings are supplied via Dropbox. During the coaching experience, I may provide workbooks & additional resources to support you, but there are no pre-determined online learning modules. I feel these just hinder progress and hold you back from YOUR goals.

Pay in full clients are invited to 90-Day Visibility Planning Sessions, 2 during their 6 month program.
WHAT IS THE INVESTMENT?

Pay in full – $3597 upfront (includes bonus content & inclusions)
Payment Plan – $1000 deposit when you sign up, followed by 6 x installments of $450 per month (the first installment of $450 due 2 weeks after your deposit).

All prices quoted are US Dollars

.
IS THIS PROGRAM RIGHT FOR ME?

This program is perfect for both startups and entrepreneurs who have been in business for less than 3 years and who work online. You do not have to be 100% online, but you need to have some semblance of an online presence for marketing purposes.

You need to be someone who is open to advice (I will review your existing marketing/programs / lead magnet / online presence and provide feedback). You need to be an action taker, willing to do some work. Your results are based on your ability to implement.

Do I need to be tech-savvy? No, you don't. Can you send an email? That is all I need. I can teach you any tech you may need in 1:1 Zoom sessions / walk-throughs.

Will you do the work for me? No, I won't. I will however walk you through the process so you can be in control of your marketing moving forward.

Am I best to do Pathway to Success or your cheaper coaching programs? Be sure to get on a call with me first, to find the best fit. My lower-priced programs are great for short projects or specific launches. If you want to cover every element of your business and marketing and craft a strategy that is sustainable and aims for growth, then Pathway to Success is the right solution for you.
WHAT IS THE TIME COMMITMENT?

You'll generally need 1-2 hours each week to complete the work. In between our sessions, you can contact me with questions or for support, about the content we are working on and I will respond within 24 hours (work days).
ARE THERE REFUNDS? CAN I CANCEL?

No, there are no refunds and you cannot cancel once committed to this high-end coaching program. Please do not undertake this coaching if it will put you in financial distress. This will improve your business, but it can take 6-12 months for the full effect to be seen. It is not immediate, please do not expect to sign up today and make six figures tomorrow! Your results will hinge on your ability to implement, so come in with an open mind and be ready to get to work 🙂